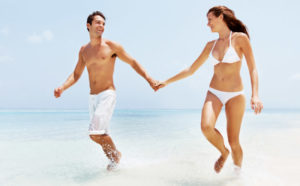 Almost everyone has unwanted hair somewhere on their body. Unfortunately, the traditional methods that many of us use can be tedious, painful and expensive over time.  This includes methods such as shaving and waxing. Fortunately, there is a safe, effective, affordable and longer lasting solution to this dilemma!
Here are 6 top reasons why Laser Hair Removal is your top option for removing unwanted pigmented hair on your body!
Saves Time!

One Laser Hair Removal treatment can range anywhere from 30 seconds to 60 minutes, depending on the area treated. Typically, patients will see results after the first treatment. When you compare this to the time you would take performing alternative traditional hair removal methods over and over again, you see how much time you will be saving by utilizing the laser technology available today.

Saves Money!
When you add up all your purchases of endless razors, shaving cream and depilatory creams that you would need to shave or wax your unwanted hair, you wind up spending more than if you were to experience a more sustainable treatment for hair removal.
It's the Most Long-Lasting Solution for Unwanted Hair On Your Body!
Let's face it, most of us all have some region of our body where we have unwanted hair. Rather than need to keep maintenance along with the hassle that comes with it, you can achieve a more permanent outcome with the latest that laser hair removal technology has to offer.
Eliminates Ingrown Hairs!
Ingrown hairs are most commonly caused by coarse and curly hair. An ingrown hair is shaved or tweezed hair that grows back into the skin, causing inflammation; this can be very painful! With Laser Hair Removal, your ingrown hair issue is greatly minimized, i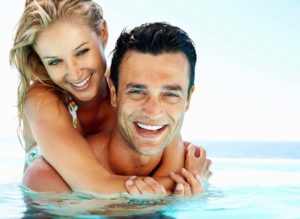 f not resolved permanently.  
Makes Your Skin Smoother!
Who doesn't want baby smooth, hairless skin every day? You'll be exchanging bumps, stubble and irritation for more smooth, silky and beautiful skin.

Feel Confident!
A more confident you is a happier you. We all want to look attractive, and a simple laser hair removal treatment may be just the thing you need to unleash your inner beauty.
---
Why Get Laser Hair Removal at The Institute for Laser and Aesthetic Medicine?

Safety, Laser Technology, Knowledge and Experience
Dr. DeBias and his staff at The Institute for Laser and Aesthetic Medicine have over 9 laser hair removal devices and have performed over 100,000 procedures to date. Dr. DeBias always put your safety first and wants to make sure you are comfortable. He has been successfully performing these procedures for decades and he utilizes an artistic eye and science to produce optimal outcomes. He is extremely knowledgeable in his field and has an extensive understanding of the laser technology. This enables him to apply a conscientious approach to laser hair removal that is both safe and effective for his patients.
Start removing your unwanted hair and embrace a cleaner appearance! Contact us today for your free Laser Hair Removal consultation!