Laser & Energy-based Skin Treatments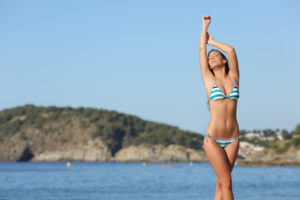 OVER 65 LASER & ENERGY-BASED DEVICES TO REFRESH YOUR APPEARANCE
Dr. Glenn DeBias and the professional staff at The Institute offer a wide array of top-of-the-line energy-based and laser skin treatments to refresh your look, and improve your youthful skin appearance and skin health. Their treatment center is in Doylestown, PA, serving patients of Bucks and Montgomery Counties, and the Philadelphia region.
If you are a new patient, Dr. DeBias would be happy to sit down with you for a consult to discuss the best options for your goals and expectations.

The Institute offers the following Energy-based & Laser Skin Treatments:
Laser Skin Treatments
Energy-based Skin Treatments
Other Skin Treatments
Laser Treatments for Rosacea, Mole and Wart Removal, Age Spots, and Sun Spots
Port Wine Stain Removal
Nail Fungus Removal
State-of-the-Art Digital Technology Permanent Makeup
Laser and Aesthetic Medicine Training Facility
---
About Dr. DeBias and The Institute for Laser and Aesthetic Medicine:
Dr. DeBias is an expert in the knowledge, training and application of laser technology. He developed the first fractional CO2 laser skin treatment in 2004, Active FXTM, for which is he internationally recognized.
Dr. DeBias is consistently voted one of the best laser and aesthetic medicine physicians in the Tri-State Area.
Dr. DeBias and his staff have performed over 250,000 aesthetic procedures to date.
---
Set up a free consultation at The Institute for Laser and Aesthetic Medicine and Dr. DeBias will work with you to determine the best approach to attaining the optimal results you are trying to achieve. One visit and you will be on your way to a more refreshed appearance!