Laser Skin Resurfacing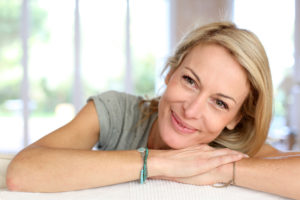 The CO2 laser has a 25-year track record of delivering dramatic results and refreshment to the facial and neck skin.
ActiveFXTM is the gold standard for fractional CO2 laser skin resurfacing ~ developed by Dr. Glenn DeBias in 2004.
What is laser skin resurfacing?
Laser skin resurfacing involves the use of a laser with an ablative wavelength that damages the epidermal skin. CO2 laser skin resurfacing also involves heating the dermis to promote new collagen and elasticity. This helps patients refresh their appearance and offset the effects of aging. It is a proven way to help diminish fine lines and wrinkles, age spots, acne scars, while thickening the skin and improving skin health.
Fractional CO2 laser resurfacing is considered the most popular of all present resurfacing skin laser treatments and yields the most dramatic results.
What are the benefits of CO2 laser skin resurfacing?
Safe and effective
Quick procedures
Reduce pore size, fine line, and wrinkles
Tighten and sculpt cheeks, jowls, and neck skin
No cutting, no needles, and no bruising
Soften deeper frown lines
Diminish unwanted pigmentation
Remove skin irregularities to promote better skin texture
Acne scar resurfacing
In summary it improves the texture, tone, and tightness of the facial and neck skin.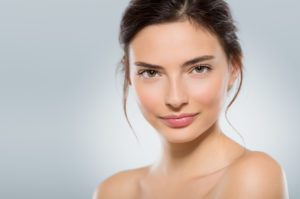 How does fractional CO2 laser skin resurfacing work?
The fractional CO2 laser delivers thousands of tiny laser pulses in a pattern over the skin. Each pulse heats a column of tissue eliminating pigment discolorations at the surface and creating a zone of heating deep in the tissue. Unique to the CO2 wavelength, these zones of heating shrink collagen immediately.
The CO2 laser also stimulates collagen, thereby remodeling the skin further for firmer, tighter skin. Patients can select from a range of treatments depending on the needs of their skin and lifestyle.
What can patients expect after fractional CO2 laser skin resurfacing?
The epidermis (outer layer of skin) sloughs off and, as a result, the new epidermis is smoother, tighter, and more even in skin tone.
Further, the dermis (deeper layer of skin) produces more collagen leading to thicker, stronger, and firmer skin support.
With fractional CO2 laser treatments, only a fraction of the skin's surface is treated by the laser, leaving small "bridges' of untouched skin. This technique makes the healing process much faster and enables you to get back to normal activities within four days.
Are laser resurfacing treatments safe?
Lasers have been used in cosmetic and aesthetic medicine for decades. Skin resurfacing procedures have been proven to provide safe, predictable, and effective results when used by trained physicians on appropriately selected patients.
Alternative treatments, such as deep chemical peels and dermabrasion, have largely been replaced by laser procedures due to being safer, more effective in results, and less uncomfortable. The precision and uniformity that laser resurfacing provides gives a more consistent and reproducible endpoint.
Is there recovery or downtime for facial laser skin resurfacing?
With fractional CO2 laser facial resurfacing, the skin goes through an initial inflammatory process lasting 24 hours.
The next three days result in sloughing of the old epidermis with subsequent production of a healthier, firmer, smoother, new epidermis.
At this point, most patients return to normal activities and makeup may be applied.
What is the cost of laser skin resurfacing?
The introductory cost for a full face ActiveFXTM treatment is $895.
Read real stories from our patients.
Experience the gold standard in laser skin resurfacing!
For more information, contact us at info@ilamed.com or call us at (215) 230-1804 and we'd be glad to assist you.

---
Techniques for skin resurfacing have made enormous advances, allowing nearly everyone to achieve close to flawless complexions. Many systems allow for light, moderate or deep laser resurfacing.
About Minimally Ablative Lasers | Co2 Laser Resurfacing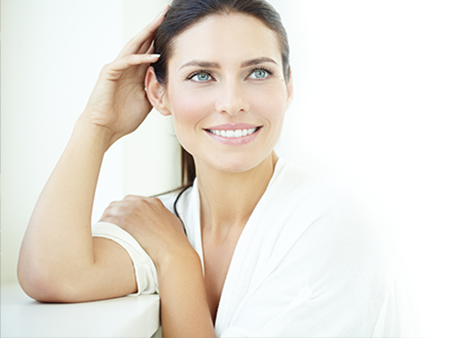 What are minimally ablative lasers?
Minimally laser ablation procedures are performed using a CO2 laser. Minimally ablative lasers are a part of the laser technology system that form beams of light that absorb the body's tissue as energy. This energy is taken to the targeted area causing temperature to rise resulting in tissue evaporation (ablation). This type of laser treats a wide range of skin conditions by removing parts or all of the skin. Our body then comes to the rescue, replacing the damaged skin with new and healthy tissue.
CO2 lasers have been considered the 'Gold Standard' for ablation, providing an efficient combination of ablation (evaporation) and coagulation (heating tissue without evaporating it).
How does CO2 laser resurfacing work?
CO2 lasers produce light, which is absorbed by water in the tissue. The affected tissue is then evaporated as the laser energy heats up the water to a boiling point. A scanner can also be used to further control the transference of energy. Overall, there is the removal of skin and the stimulation of the body to replace it with newer, younger skin – CO2 laser resurfacing.
What are the primary targets of laser skin resurfacing?
Fine lines and wrinkles of the face, especially around the upper lip, cheeks and forehead
Loose eyelid skin
Crow's feet around the eyes
Pucker marks (smoker's lines) and frown lines
Brown spots and splotchy, uneven skin tone
Scars, especially acne scars
Loose skin around the neck and jowls
---
FREQUENTLY ASKED QUESTIONS
What are fine lines and wrinkles?
Fine lines and wrinkles are signs of intrinsic or chronological aging; there's no way to entirely avoid them. As we grow older, our skin becomes thinner and drier. Weakened collagen makes the skin less elastic. Static wrinkles begin to appear. The rate of intrinsic aging occurs at a variable, genetically determined rate; the process is often first noticeable between the ages of 30 and 35.
We do have control over extrinsic aging, a result of exposure to the environment. Extrinsic aging is the critical element in determining who looks older or younger than their biological age. Over-exposure to sunlight is responsible for the majority of problems associated with extrinsic aging. Sun-damaged skin is photoaged from a decrease in collagen and other dermal proteins. This gradual process results in the appearance of fine lines and wrinkles. Over time, these can progress into deep wrinkles and furrows. Photoaging also causes pigmentary changes; "age spots" (sun-induced freckles), uneven skin tone, spider veins and dilated capillaries.
The simplest way to see the contrast between intrinsic and extrinsic aging is to compare skin commonly exposed to the sun (face, hands, neck) and skin not exposed to the sun (usually on the breasts, inner arms or buttocks).
How does laser resurfacing treat fine lines and wrinkles?
With facial resurfacing, a high-energy beam of infrared light is used to vaporize lines, wrinkles, scars, dark spots, and other skin irregularities, layer by layer. This process also stimulates the formation of dermal collagen to improve elasticity and support for the skin.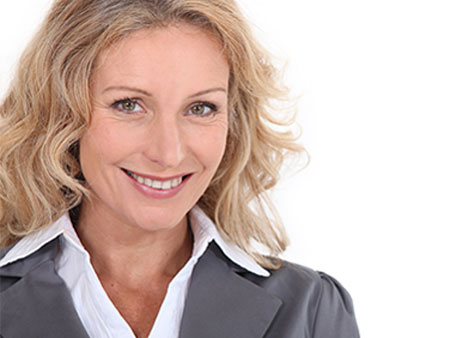 How does Ultrapulse laser skin resurfacing work?
The gold standard of laser skin resurfacing systems, the CO2 laser delivers thousands of tiny laser pulses in a pattern over the skin. Each pulse heats a column of tissue eliminating pigment discolorations at the surface and creating a zone of heating deep in the tissue. The CO2 laser skin treatments also offers the benefits of heating deeper layers of skin tissue, thereby stimulating collagen remodeling the skin further. Patients can select from a range of treatments depending on the needs of your skin and lifestyle.
Can CO2 laser technology be used less invasively for treating milder indications?
With Lumenis' CO2 laser technology, skin resurfacing is so precise that you can tailor treatment according to the nature and extent of photodamage, wrinkling, skin type and individual requirements for recovery time. For instance, the Active-FX peel using the unique CO2 Lite feature allows you to achieve a superficial laser peel with just one pass. CO2 Lite utilizes fluences that are below the ablation threshold and with a single pass imparts intraepidermal coagulation that is confined to the epidermis with little to no thermal injury in the dermis. In addition, the CoolScan program on the CPG places pulses in such a manner as to minimize thermal conduction of heat to deeper tissues and reduce the recovery period. The epidermis is typically left intact and serves as a natural wound dressing. The coagulated epidermis sloughs off in 3-5 days. Downtime is typically 4-7 days and offer substantial results. Offering both superior results for treating deep wrinkles and the ability to achieve controlled superficial resurfacing, the UltraPulse Encore is the most logical choice for an "all-in-one" resurfacing laser.
What results can patients expect, and how long will the benefits of treatment last?
Laser skin resurfacing can restore your patient's skin to a healthy state, similar to that of skin that has not experienced sun damage or scarring. With proper sun protection, results can persist for more than five years. In areas where muscle activity is strong, lines may begin to reappear sooner. After laser eyelid surgery, the cosmetic improvement is usually sustained. Typically, only one blepharoplasty procedure is needed to remove excess skin and fat pads. As skin continues to age at a normal rate, you may advise your patient to maintain results with a 'touch-up' resurfacing treatment. In any event, with cosmetic laser surgery you will have definitively 'turned back the clock.'
What are the advantages of using authentic CO2 vs. erbium lasers with extended pulse widths?
A bilateral study comparing resurfacing with long pulse erbium:YAG followed by traditional short-pulse erbium ablation to UltraPulse CO2 followed by short-pulse erbium ablation (Rostan E, Goldman M, Fitzpatrick R. Laser Resurfacing With a Dual-Mode, Long-Pulse Erbium:YAG Laser Compared to the 950-µs Pulsed CO2 Laser. Am J Cosmetic Surg. 2000; 17(4):227-231.) found that there was no statistical difference in healing between the two sides and in 5 patients (26%), greater clinical improvement in periorbital lines, perioral lines, or both was noted on the UltraPulse CO2 side. (A reprint of this article can be ordered from the Lumenis web site, Lumenis Lit. # 5448).
The value of utilizing authentic CO2:
When addressing moderate to severe wrinkles, true high-energy short-pulsed CO2 technology has proven to be the superior modality.
Physicians report that continued, progressive improvement in solar elastosis is seen post UltraPulse CO2 laser resurfacing.
The hemostatic effect only afforded by CO2 provides superior visualization of clinical endpoints.
For surgical incisions, the cutting ability of CO2 is unsurpassed.
---