Botox Injections in Doylestown, PA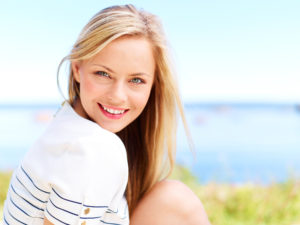 The Institute for Laser and Aesthetic Medicine offers Botox injections in their main treatment center in Doylestown, PA. Also serving patients in their King of Prussia office.
Dr. Glenn DeBias is ranked in the top 1% of cosmetic injectors in the country based on status and experience.

Dr. DeBias has two decades of experience with cosmetic injectables.

Over 25,000 cosmetic injectable procedures performed to date.

First-time introductory cost is $9 per unit. $180 is the cost for 20 units.

A million people have been treated with FDA-approved Botox Cosmetic. There's only one Botox Cosmetic.
What is botox?
Botox Cosmetic is a non-surgical treatment that can temporarily soften moderate to severe frown lines between the brows, crows feet, and forehead creases. The Food and Drug Administration (FDA) is one of the many administrations that have approved Botox injections for the temporary treatment of moderate to severe frown lines between the brows in people ages 18 to 65.
How long does it take for botox to work?
One 10-minute treatment – a few small Botox injections and within days there's a noticeable improvement in those persistent lines. A few days after the injection you will see progressive softening of skin animation lines with maximum benefit after 2 weeks. Results may vary.
How long does botox last?
Most patients experience 3 to 4 months of optimal outcomes after their treatment.
Botox before and after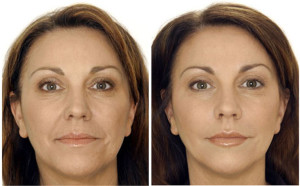 Individual results may vary depending on a number of factors.
How much does botox cost?
At The Institute, the first time introductory botox cost per unit is $9. $180 is the cost for 20 units.
Botox side effects
Dr. DeBias will review your goals and medical history to ensure your safety and optimize your results.
---
Dysport
Dysport is another cosmetic injectable available in Bucks County and the Philadelphia region. Dysport is used to treat moderate to severe frown lines in adult patients less than 65 years of age. It blocks the nerve signal that causes these facial muscles to contract. This results in a localized reduction of muscle activity in the treated area and temporarily stops the contraction of these muscles.
In the case of experiencing unsatisfactory results, making the decision to change injectors has proven, by patients, to improve overall outcomes.
---
Set up your free Botox consultation in Bucks County today!
Our main treatment center in Doylestown, PA:
110 Hyde Park
Doylestown, PA 18902
215-230-1804
Hours:
Monday, Tuesday, Wednesday and Friday
9:00AM to 4:00PM
Thursday
9:00AM to 6:30PM
Saturday
By appointment only