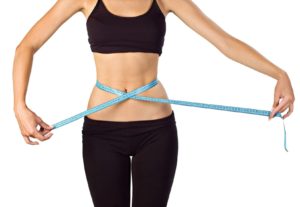 Save Time and Reduce Fat Deposits More Efficiently with SculpSure
While diet and exercise are obvious ways to reduce fat, we cannot help but realize that there are just some areas of stubborn fat that never seem to go away. Then there's the dilemma of choosing what treatment to go with because there are so many options out there! CoolSculpting used to be a favorable option for those who wanted to take care of excess fat in a noninvasive way. It tempts to eliminate stubborn fat by freezing it. It can take up to 2 hours and is uncomfortable for most patients. CoolSculpting used to be a dominant non-invasive fat-reduction procedure, but now SculpSure has taken over. With the deliverance of the newest technology in body contouring, this has become the new go-to procedure. SculpSure is a non-invasive laser body sculpting procedure that reduces fat of the flanks and abdomen.
Learn about the fundamental advantages of SculpSure over Fat Freezing.
While these treatments are both FDA-approved, there are clear distinctions between the two:
CoolSculpting takes 1-2 hours; SculpSure takes only 25 minutes.
Most of the treated areas using CoolSculpting take 2-4 treatments for maximum results; Our experience with SculpSure shows great results after 1-2 treatments.
SculpSure is less expensive than CoolSculpting.
Dr. DeBias and The Institute for Laser and Aesthetic Medicine have performed over 500 SculpSure procedures with over a 95% satisfaction rate. They are the most experienced facility in the Tri-County performing SculpSure for body sculpting. This treatment is safe and easily tolerated by patients and the fat destruction is permanent. There is even some skin tightening that occurs from this treatment. You don't even have to worry about time off to recover. In addition, it works on all skin types. Results appear after 4 weeks, with optimal results within three to six months (results may vary depending on a number of factors). Save time and make fat loss more efficient with SculpSure body sculpting today!