Acne Treatments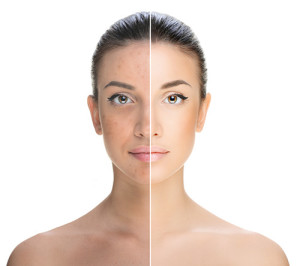 LED Devices for Acne/Rejuvenation
IPL Devices for Photorejuvenation
Medical Microdermabrasion
Vibraderm Superficial Abrasion
Infrared Light Acne Treatments for Breakouts, Scars, Oiliness & Redness
Photodynamic Therapy
Therapeutic Facials
Superficial, Medium & Deep Acid Peels
Enhanced Image Pro II 3D Skin Analysis
Medical Grade Skin Care Products

---
Dr. DeBias and The Institute for Laser and Aesthetic Medicine:
Dr. DeBias is the inventor of the first fractional CO2 procedure (ActiveFX), for which he is internationally recognized. He has performed more than 19,000 fractional CO2 procedures to date, qualifying him as the most experienced laser CO2 practitioner in the United States.
He is in the top 1% of cosmetic injectors in the country based on experience and status.
Dr. DeBias has been a physician for 34 years, the last 18 of which have been devoted to performing laser and aesthetic medicine in his continually evolving practice.
He and The Institute for Laser and Aesthetic medicine have performed over 250,000 aesthetic procedures to date.
He and his staff have performed over 500 SculpSure Body Contouring procedures with over a 90% satisfaction rate.
They have performed more than 2,000 procedures utilizing the newest radio-frequency devices Venus Freeze and Venus Viva with high patient satisfaction.
He is consistently voted one of the best laser and aesthetic medicine physicians in the Tri-State Area.
He was one of the first to utilize the phrase "laser and aesthetic medicine," which is commonly used today.
Today, the idea is to perform little or no invasiveness to achieve a more natural result and to perform these procedures intermittently as needed to keep pace with the patient's aging process. Dr. Glenn DeBias, founder and medical director of The Institute for Laser and Aesthetic Medicine in Doylestown, says: "Rather than attempt to make someone look 20 years younger than they are with unattainable results and unnatural technique, the goal today is to help someone look refreshed for their age, giving them their best natural look.
---
Set up a free consultation at The Institute for Laser and Aesthetic Medicine and Dr. DeBias will work with you to determine the best approach to attain the optimal results you are trying to achieve. One visit and you will be on your way to a more refreshed look!