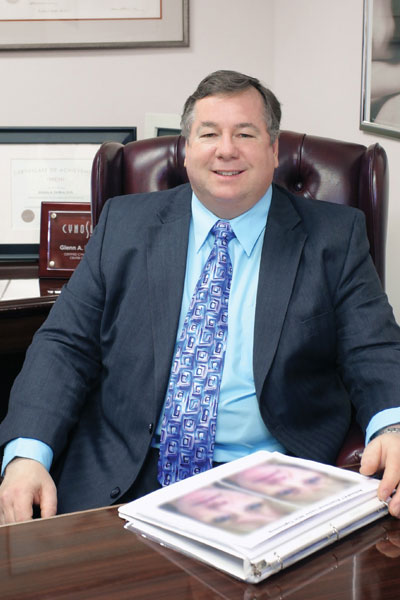 Meet Dr. DeBias
With Pennsylvania offices located in Doylestown and King of Prussia, Dr. Glenn DeBias and the professional staff at The Institute for Laser and Aesthetic Medicine are dedicated to helping patients achieve and maintain beautiful, healthy, and younger looking skin utilizing safe and effective technology. Further, Dr. DeBias is one of the most experienced aesthetic laser physicians in the region. In 2004, Dr. DeBias innovated the first fractional CO2 laser skin resurfacing protocol, known worldwide as ActiveFX™. Receiving international acclaim, fractional laser skin resurfacing offers patients the ability to achieve significant long-term improvement in skin tone, texture, and tightening with one treatment!
[ read more about Dr. DeBias ]
Dr. DeBias has been a physician for 34 years, the last 18 of which have been devoted to performing laser and aesthetic medicine in his continually evolving practice. Dr. DeBias was one of the first to utilize the phrase "laser and aesthetic medicine," which is commonly used today. View areas we serve to learn more about Dr. DeBias and The Institute for Laser and Aesthetic Medicine.
---
Thank you for choosing The Institute for Laser and Aesthetic Medicine!
Welcome to The Institute for Laser and Aesthetic Medicine
We are excited to introduce our newest innovative laser for non-invasive fat reduction – SculpSure!
SculpSure is a body sculpting procedure that takes just 25 minutes and requires no downtime! It permanently destroys unwanted stubborn fat of the flanks and abdomen!
View more at our services page.
---
Looking your best does wonders for your attitude and self-confidence. Men and women of all ages have taken steps to look and feel better about themselves – and so can you!
The Institute for Laser and Aesthetic Medicine is recognized as one of the region's most experienced and trusted aesthetic medical practices. Founded in 1998 by Dr. Glenn A. DeBias, The Institute serves patients from Bucks and Montgomery Counties, Doylestown and King of Prussia, and the Philadelphia region. Six days a week, The Institute performs state-of-the-art laser and aesthetic procedures, provides high quality medical-grade skin care products, and offers unmatched personalized service to help you look younger and feel better about yourself. The Institute owns over 60 lasers and light sources and has performed 250,000+ medical aesthetic procedures.
---
Share your experience with us. Your feedback matters!